Match Report round four v Williamstown:
Williamstown comprehensively defeated Frankston 17.13 115 to 4.7 31 At Downer Oval on Saturday afternoon.
After a tight first quarter, the Seagulls found more uncontested ball with their runners finding space, especially in an 11 goal second half.
Kai Owens, the focal point of the forward line early, opened the scoring for the match, with a banana from 20 metres out on the boundary line.
The Dolphins dominated the first quarter, applying pressure that kept Williamstown to two goals and linking up possessions to have plenty of inside 50s, but their connection let them down, a six-point quarter-time deficit not reflective of the contest.
Josh Begley gave Frankston some life in the second quarter, capitalising on a forward-half foray with a spoil, crumb and snap from the pack.
But it was Frankston's only goal of the quarter as Williamstown owned the territory, the visitors lacking composure, turning the ball over as they sought to move quickly.
Pleasingly, though, despite Williamstown's ascendancy they only lead by 24 points at the main break, with Cal Jones, Gus Styles and Joel Crocker having a presence in defensive 50.
In the midfield, Nathan Freeman was the standout, collecting 44 possessions, running into space, with his kicking setting teammates up in offensive positions.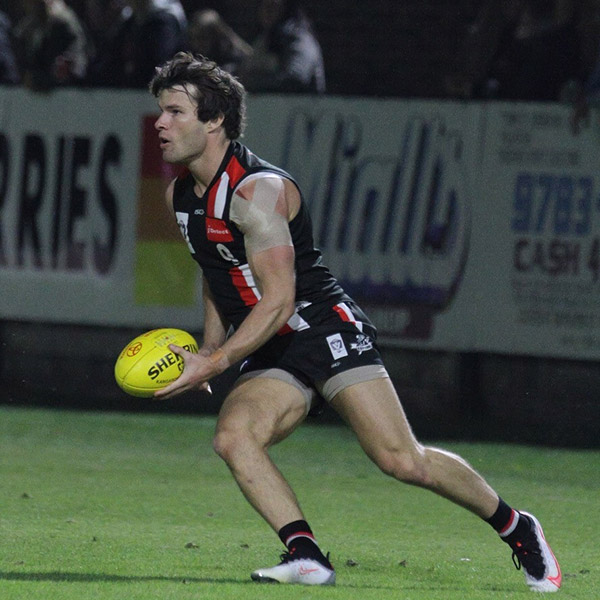 A Styles set shot goal trimmed the margin to 18 points to start the third quarter after a fast few minutes after the break for Frankston.
But it was all Williamstown after that, kicking 11 goals to one from that point, to finish the match 84-point victors.
The hosts increasingly linked up uncontested possessions, broke through Frankston's defences and were aerially potent as the match wore on.
James Rendell kicked a difficult set shot goal from 45 metres after being swung forward for Tylar Young as coach Danny Ryan experimented with positional changes, Owens another moved, to the wing.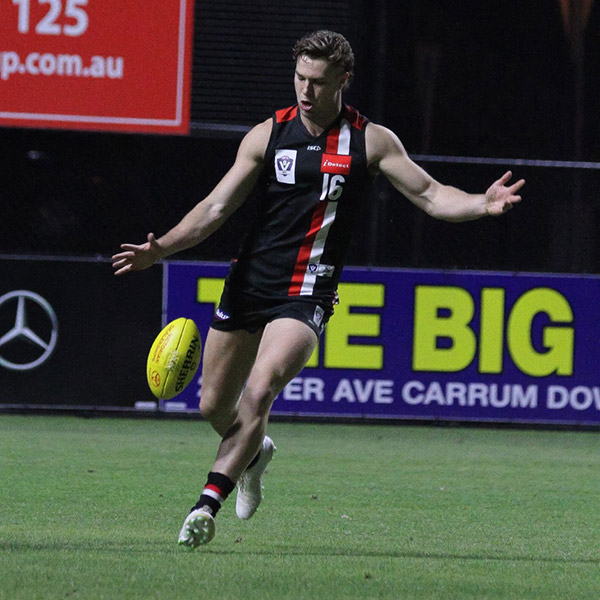 The coach was disappointed in his side's inability to match it with Williamstown after quarter-time.
"There are lots of learnings," he said.
"We weren't able to deliver our way of playing for more than a quarter. In the first quarter, we played well but weren't able to get the reward on the scoreboard.
"The second quarter, Willy came back at us as good teams do, and we weren't able to handle the heat. We went into our shells a little bit, composure came into play, and it was down to our fundamentals so we get to work this week and fix that for next week."
Ryan found positives in the first quarter's clearance numbers and the individual performances of Rendell and Jones.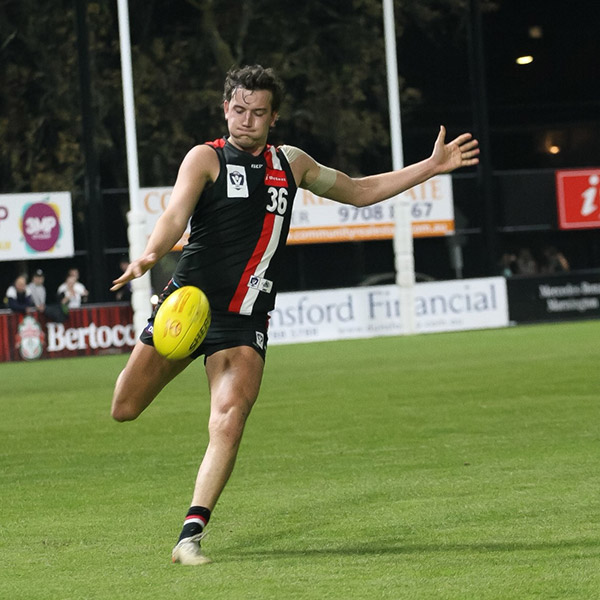 Looking ahead to the next week before Frankston's Sunday afternoon clash against Essendon at Windy Hill, he said: "It'll be a solid review. We'll watch the tape and get to work on the track."
"We've got a lot to work on with our fundamentals so this week is a little reality check."
Goals: Owens, Begley Styles, Rendell
Injuries: nil
By Jonty Ralphsmith