Notice to Members Scheduling of the 2020 Annual General Meeting
Life Members and General Members of the Frankston Football Club Inc are advised that the 2020 Annual General Meeting of the Frankston Football Clubs is to be held on Monday 14 December 2020, commencing at 7pm in the Graham Room at Functions By The Bay. If COVID restrictions prevent members from physically attending the AGM then it will be held electronically with all members given access to attend via Zoom.
Full details of how to access our electronic meeting if required will be provided with the formal Notice of the AGM which will be issued on or before 30 November 2020.
Nominations for Frankston Football Club Inc Board
In line with the requirements of the Frankston Fooball Club constitution, the terms of two existing Board Members, David Friend and Pippa Hanson will expire at this AGM. We are delighted to advise members that both David and Pippa have renominated for another term. All other Board members have indicated that they will continue on and so that leaves a further 2 vacancies available for any potential nominees to bring the Board up to a maximum of 9 as per our Constitution for a further term.
Should any member wish to nominate for the Frankston Football Club Inc Board they can do so by contacting our CEO at the club to obtain a board nomination form and lodge it with the CEO no later than 5pm on Thursday 12 November 2020.
As per the Club Constitution all nominees for Board positions will be interviewed by an Independent Nominations Committee in the period between 12 November 2020 and 23 November 2020. This Committee will then make a recommendation regarding the endorsement of the candidate to the Board.
Nominations for Frankston Football Club Inc Life Membership
In accordance with the Frankston Football Club Inc Constitution, nominations are now being accepted from Members who wish to nominate a member for Life Membership of the Frankston Football Club Inc for consideration by the Board.
Life membership must come with a proposer and seconder and be lodged with the CEO by no later than 5pm on 12 November 2020.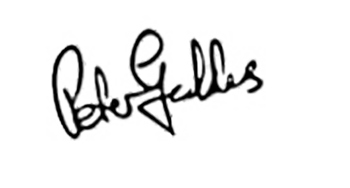 Peter Geddes
President
president@frankstonfc.com.au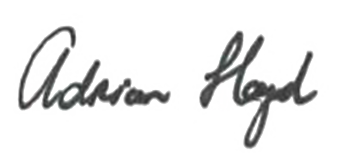 Adrian Lloyd
CEO
ceo@frankstonfc.com.au
Phone (03) 9783 7888
2021 Membership Be Part of It
Membership is the life blood of all football clubs and we can't do it without you joining as member and recruiting new members. It is crucial that we re-sign our 2019 members for 2020 and to do this we must call on our members to help us share and promote our 2020 membership categories as we aim for 1500 members.
Let's all work together to build our membership to ensure our long-term viability.
We want you to continue to join in Building the future with us and Be Part of It and remember I am only a phone call away on 0412 352 241
ADRIAN LLOYD

2021 Memberships Coming Soon
Sign up for our newsletter
Be part of all the latest Club news from the Frankston Football Club.
Simply complete your details to receive our 'Dolphin Talk' which covers newsletters, blogs, match reports and much more.