Frankston Football Club appoints new President David Friend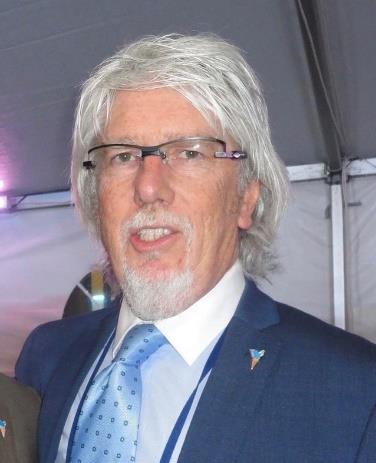 The Frankston Football Club is proud to announce the appointment of David Friend as the new club President on the 6th of January 2021.
David has been a Frankston Football Club board member since 2017.
He is the Founder and Managing Director of Shared Services Solutions (SSS), which develops and guides implementation of membership and merchandise programs both Internationally and in Australia.
David has worked in the membership and merchandise industry for 15 years and has a first-class reputation for high-level membership strategy and the achievement of record results. He has 23 years of management experience including five years at the Hawthorn Football Club as General Manager of Membership and Merchandise and three years at the St Kilda Football Club as General Manager of Membership and Merchandise. David's also been involved in A-League, NRL, Big Bash, and more.
Club CEO Adrian Lloyd on the appointment, "David's experience over many years in working with AFL/VFL, NRL and A-League clubs will hold him in good stead in leading the Frankston Football Club. He is a very organized leader who will ensure that each area of the club is accountable through each club director. He is well connected in the sporting landscape and we are excited that he has accepted the role of President of our club."
When asked how David envisions making an impact at the club, he said "It's an honour to be appointed the President of the Frankston Football Club. I am excited to be able to work with everyone at the club to help shape and drive its future. My goal is to lead, inspire, and support the club in every way I can, to be successful in all its endeavors, including delivering consistently competitive football teams. It's also important to me to ensure the Frankston Football Club becomes financially strong, a progressive and innovative model club that embraces the community."
David's replaces former club President Peter Geddes, whose tenure ended December 14th after more than three years at the helm. The Frankston Football Club congratulates David Friend on his appointment.
For further information you can contact David on 0417 374 717 or president@frankstonfc.com.au
2021 Membership Be Part of It
Membership is the life blood of all football clubs and we can't do it without you joining as member and recruiting new members. It is crucial that we re-sign our 2019 members for 2020 and to do this we must call on our members to help us share and promote our 2020 membership categories as we aim for 1500 members.
Let's all work together to build our membership to ensure our long-term viability.
We want you to continue to join in Building the future with us and Be Part of It and remember I am only a phone call away on 0412 352 241
ADRIAN LLOYD

2021 Memberships Coming Soon
Sign up for our newsletter
Be part of all the latest Club news from the Frankston Football Club.
Simply complete your details to receive our 'Dolphin Talk' which covers newsletters, blogs, match reports and much more.