They're being called the Frankston Dolphins' "six shooters''

The sons of a champion Hawk, two Fitzroy greats, a pair of former Tigers and a dual premiership Crow. And they are all tracking for a VFL career at the club.
Dermott Brereton, Matt Rendell, Craig Lambert, Ben Hart, Des Ryan and Brad Boyd all played league football, and now their sons are training with the VFL Dolphins.
Last night Devlin Brereton, James Rendell, Bailey Lambert, Zac Hart, Finn Ryan and Liam Boyd bunched for a photo at SkyBus Stadium, and all admitted they were unaware of the extent of the father-son links at the club.
"I knew there were a couple, but I didn't know it was this many until we came in here a couple of minutes ago,'' James Rendell said.
"It's pretty exciting, I guess.''
He introduced them as Finn, "Boydy", "Harty'' and "Bailey Lambert there at the end'' (young Brereton had yet to arrive).
James and Liam liked the fact that their dads both captained Fitzroy.
Bailey and Finn learned their fathers were teammates at Richmond.
Finn has joined the club his father captained in the 1990s. Des Ryan also won a best and fairest at Frankston.
The six "sons of'' are at varying stages of their young careers.
James played for Frankston last year, impressively at times, and with recruit Jack Berry will carry the ruck division in 2020. Coach Danny Ryan has high hopes for him.
"Second year in, it's been a good pre-season so far, and can't wait to see how the season unfolds,'' James said.
Bailey has spent the past two years with the VFL Tigers and Noble Park, and has crossed to the Dolphins in search of more opportunities.
Ironically, he made his debut against Frankston in 2018 and had more than 30 possessions.
"Unreal so far. Danny has created a real club environment, not somewhere where you go in and out, like at a few other VFL clubs,'' he said.
"That should be advantage for us.''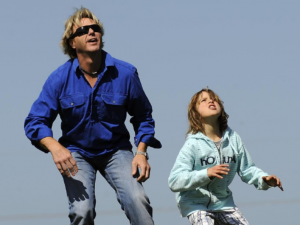 Finn, 18, played senior football for Cheltenham under his father's coaching last season.
He will also be listed as a 19-year-old for NAB League team the Sandringham Dragons, giving him the chance to play in the VFL and the Under 18 competition.
Zac Hart, Liam Boyd and Devlin Brereton have yet to be listed with the Dolphins.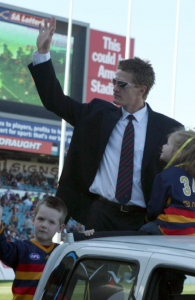 Zac played at Oakleigh Chargers and won the Old Xaverians Under 19 best and fairest last year. He also trained with Frankston.
"That was handy because I got to know a few of the boys,'' he said. "It gave me a headstart for the pre-season in terms of knowing a few people. The VFL is something I've wanted to have a go at, and now I've been given the opportunity to put my best foot forward. Dad's definitely proud I'm giving it a crack.''
Liam, whose father was the last captain of Fitzroy before its merger with Brisbane, returned to football last year after previously playing basketball. He turned out for Mt Eliza seniors, and progressed to Frankston's Academy list.
Devlin was with Sandringham Dragons in 2017 and Eastern Ranges in 2018, but he played no football last year.
He said his father — who came out of Frankston Rovers — was "pretty rapt'' he was trying out with the Dolphins. "Wherever I go, he's going to support me,'' Devlin, 20, said.
"I'm going to try to stay fit and healthy, challenge myself and hopefully get a game.'' Ryan said it was unusual to see so many "sons of'' at the club.
"On the second night of training we had a random drill where we sent them out to kick in threes, and our Academy coach Andy Shannon looked over and said, 'Have a look at that, Liam Boyd, Zac Hart and Finn Ryan together','' he said.
"All from different parts of Melbourne, different footy backgrounds, three young guys with AFL fathers.''
He said all of the youngsters had talent "and what they make of it is up to them''.
"Hopefully they can all be good contributors for the Dolphins,'' Ryan said. "It would be great to see them all kick on.''
Ryan said Zac and Liam had been tremendous in the pre-season and were "right up to their necks in getting a list spot''.
Earlier in the pre-season the Dolphins also had Jackson Voss, the son of ex-Lion and Saint Brett, and Kyle Weightman, Richmond great Dale's boy, on the track.
Article by Paul Amy
Sports Editor – Frankston Standard Leader