Frankston has romped to a 9.18 72 to 6.8 44 win over Sydney at Chirnside Park on Sunday night.
The Dolphins authorised general play, with the 28 point victory not indicative of their dominance, as they failed to convert gettable opportunities.
Positively, the Dolphins had nine individual goal scorers, and their vaunted 'mosquito fleet' inside 50 applied pressure and were creative with ball in hand.
Jack Mentha, Blake O'Leary, and Josh Stern each got on the end of goals.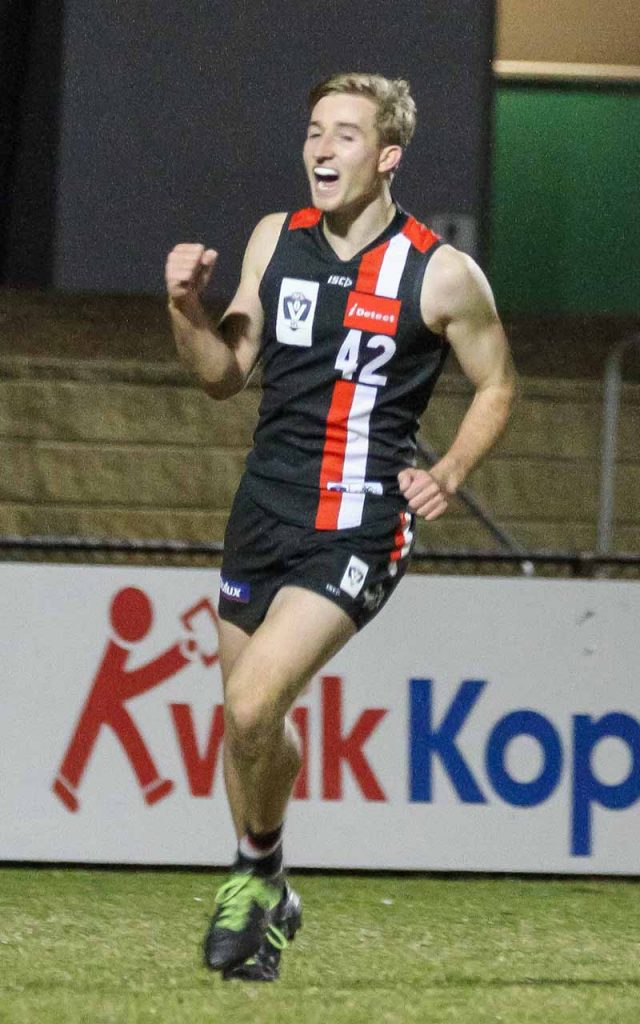 Their small forward line meant Frankston had to lower their eyes and execute fast ball movement, which was a feature of the night.
After owning the territory early, Nathan Freeman was typically well-positioned for a crumb and kicked Frankston's first.
Harry Loughnan and Jackson Voss each followed up with their respective first goals at the level.
Sydney rebounded with two quick goals late in the quarter, wiping Frankston's lead to 10 points at quarter-time.
After two goals to the Swans' Hayden McLean to start the quarter, Billy MacKay gave Frankston back the lead, which they would retain until the final siren.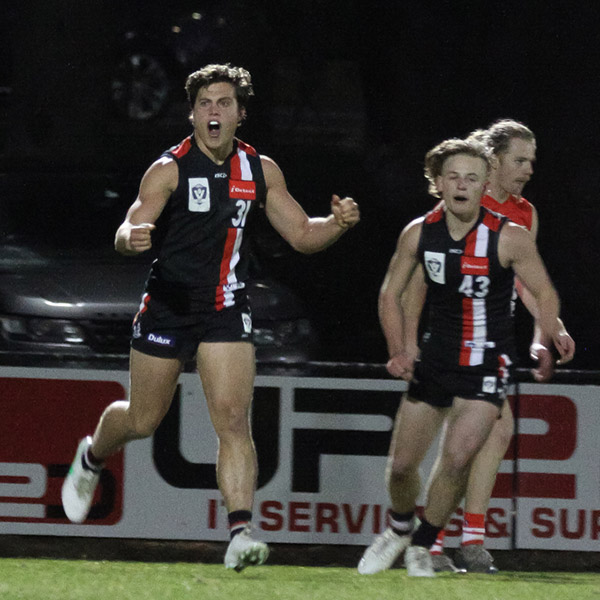 Mentha's pressure, evasiveness, and work rate stood out all night, and a running goal from 50 metres out on the halftime siren flattened Sydney, who were 12 points in arrears.
The ball was back and forth across the ground in the third quarter and Frankston had plenty of opportunities to open up a big lead but only converted one of their six scoring shots.
That was 204cm debutante Liam Reidy, who was the sole Frankston key forward for much of the match, so provided a necessary aerial presence up the line and inside 50.
Stern and Josh Begley kicked Frankston's two goals in the last quarter.
In the midfield, Freeman accumulated 42 possessions and took 15 marks and Newman was as tenacious and efficient as ever with 29 touches.
On the wing, Voss' composure and work rate were outstanding, while Will Arthurson continued his dependability in defense with 24 touches and Anthony Brolic's experience was important.
Best: Arthurson, Brolic, Voss, Mentha, Freeman, Newman
Goals: Freeman, Loughnan, Voss, MacKay, O'Leary, Mentha, Reidy, Stern, Begley
By Jonty Ralphsmith