Frankston coach Danny Ryan says Brodie McLaughlin is "the first to get here and the last to leave."
"We've got to kick him out most nights so I can lock up and go home," Ryan said.
So a few weeks ago, the club gave him "lock-up privileges," enabling him to stay for as long as he wants.
For the last two weeks, he says that he hasn't left SkyBus Stadium until about 10pm.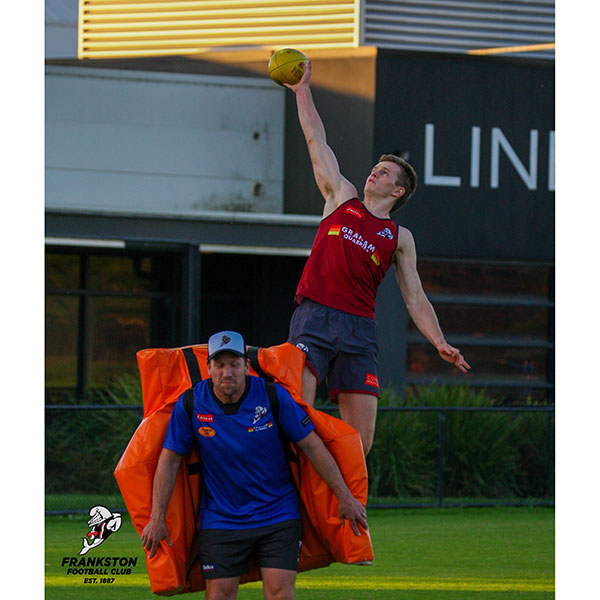 For about 30 minutes after training, he likes to do some marking and leading. As an undersized key-position player, having clean hands is crucial, so training in the dewy Frankston nights is beneficial.
Bill MacKay and Harry Loughnan are two players he said help, but he is reluctant to ask them to stay for too long.
Then when he is the only one left, the Frankston forward has shots for goal.
"It's quite peaceful out there, by the ocean, and meditative doing goalkicking by yourself in the fresh air," McLaughlin said.
"It's something I can just do by myself for as long as I want because taking your opportunities in front of goals is massive.
"I try to get a good 20-25 kicks afterward."
His commitment saw him capitalise on his three shots on goal for Frankston on the weekend and kick seven goals for local club, De La Salle, the previous week.
Once satisfied with his goalkicking, McLaughlin ensures he finishes with 2-3 sweetly timed kicks, then heads inside to do gym work.
"I smack out some weights. It's nice actually, cruising about, listening to some music.
"I don't have to listen to Max Williams and I bang it up pretty loud, there's no one to tell me to turn it down, then I do a stretch and drive home so it's good fun."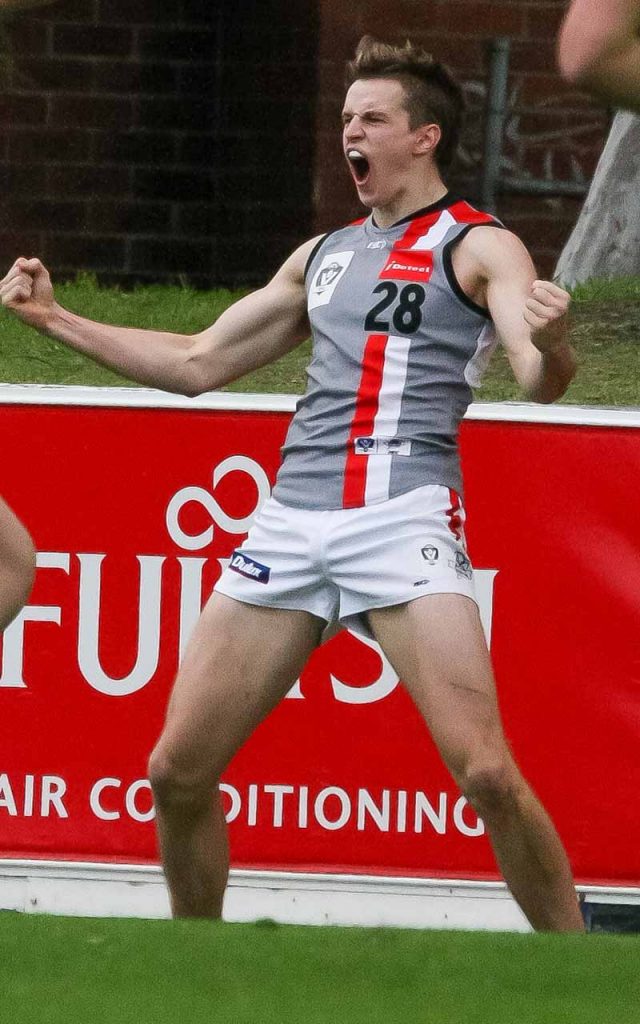 McLaughlin's commitment and attitude have impressed Ryan.
"He's a consummate professional," Ryan said.
"He wants to be as good as he can be, so he works at it. He's one of the top players that you hope gets the success, because he deserves it.
"His craft is good…and he's really footy smart."
McLaughlin's natural dedication has enhanced since 2019 when he missed the season with a broken leg, before the lockdown-affected 2020, and a lower back injury in 2021 that delayed his start to the season, and he has since been in and out of the Dolphins line-up.
He was pleased with his game last weekend where his forward craft was on display as he provided a contest in the forward line and kicked three first-half goals.
"It was the most complete game I played, getting up the ground a bit and also kicking a few goals.
"Hopefully I can cement myself in the side and get consistent VFL football which I've been starved of in recent years."
Away from the field, McLaughlin has completed an undergraduate in international relations and postgraduate in journalism and is the president of the Young Diplomats Society, a platform that allows young people to enrich their understanding of global affairs.
His 'bio' on the website states: "Brodie has a strong passion for investigating and exploring global issues, hoping to find new ways to tackle the world's most challenging problems."