A six-goal-to-one third-quarter propelled Collingwood to a 16.8 104 to 9.11 65 over Frankston at Olympic Park Oval on Saturday afternoon.
Collingwood was efficient and more damaging inside 50, as Frankston struggled to link clean possession and convert on the scoreboard.
The Dolphins used the wide expanses of Olympic Park Oval, but it was Collingwood that had the running early, kicking the first goal.
Josh Begley got Frankston's first with a long-range conversion from beyond 50, giving the visitors some spark.
Begley then set up Jack Mentha for a crumbing goal to start the second quarter after Frankston went into quarter time trailing by seven points.
Three first-half goals to inclusion Brodie McLaughlin, who positioned himself well and showed smarts all day up forward, kept Frankston in the hunt.
But set shot misses late in the second quarter to Begley, Mitch Cox and Josh Newman proved costly as Collingwood converted two goals on the rebound to go into halftime 21 points up.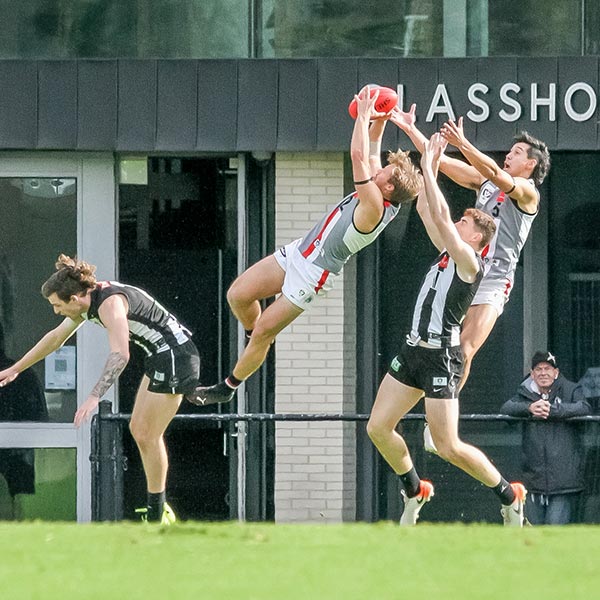 Collingwood controlled the ball and owned the territory in the third quarter, with Will Kelly getting on the board first for the Magpies.
Frankston quickly responded as they forced the ball quickly to an outnumber inside 50, allowing Nathan Freeman (27 disposals) to kick an easy goal.
It was all Collingwood thereafter, as the hosts piled on five consecutive goals to give them an unassailable 47 point lead at three-quarter time.
The Dolphins showed some spirit in the last quarter, kicking three goals to two to trim the final margin to 39 points.
James Rendell, in particular, playing in a variety of positions, battled wilfully and was important in the air as the match wore on.
Mitch Cox, who had some dangerous moments in attack, kicked two fourth-quarter goals, while Riley D'Arcy's physical presence was rewarded with a late goal.
In the midfield, Connor Riley (19 disposals) brought important pressure, burst, and physicality while Newman was tough and reliable with 25 disposals.
Liam Hiscock, Billy McCormack, and Will Arthurson provided some resistance and efficiency in defense, but Collingwood's forward 50 entries were too frequent and composed to be contained.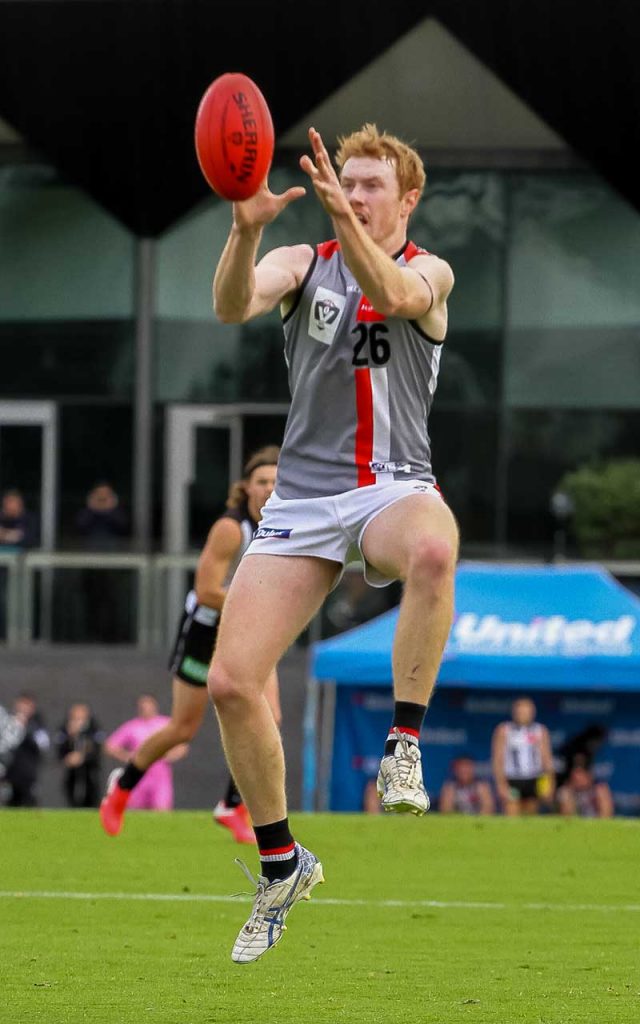 Frankston will take on Sydney next week with details to be confirmed.
Best: Riley, McLaughlin, Arthurson, Hiscock, Rendell, McCormack
Goals: McLaughlin 3, Cox 2, Begley, D'Arcy, Freeman, Mentha
– By Jonty Ralphsmith