Frankston's Connor Riley says he kicked more balls during the COVID-affected 2020 than he would have if a proper season was played.
Kicking the footy with mates and brother, Lachie, listed with the Sandringham Dragons, dominated his lockdown.
His ability to hit targets has improved throughout the season, with Riley's territory-first kicking important on a wet night at SkyBus Stadium last week.
"I think the kicking just comes with confidence – it can be quite a mental thing, so for me, it's about enjoying my footy this year and that brings confidence and translates to good performance," Riley said.
With a 4-3 win-loss record this season, plenty of individual performances have grabbed external attention ahead of Riley's consistency and versatility, seeing his influence on the wing, halfback, and in the midfield.
Riley's elite endurance upon arrival at the club in 2020 immediately had everyone taking notice and he has since put on weight in the gym, enabling him to bring physicality.
"My running has always been a main strength of mine, and I think now, a couple of extra kilos under the belt has given me the contested and pressure side of my game."
Named by the coaches as fourth-best on ground as a midfielder on Friday night, he contributed to the Dolphins' contested ball ascendancy, collecting 25 disposals, a goal, and laying a game-high nine tackles.
He averages a shot on goal per game and has a presence defensively but for assistant coach Andy Shannon, most impressive has been his ability to get to multiple contests and provide spread.
"I think he's been outstanding for the fact that he can play multiple positions but also have an influence on us as a team," Shannon said.
"He's got the superior fitness, Connor, and his bodywork is at VFL standard, he can win his own ball, but he can also shut down the opposition, that's what we like about him."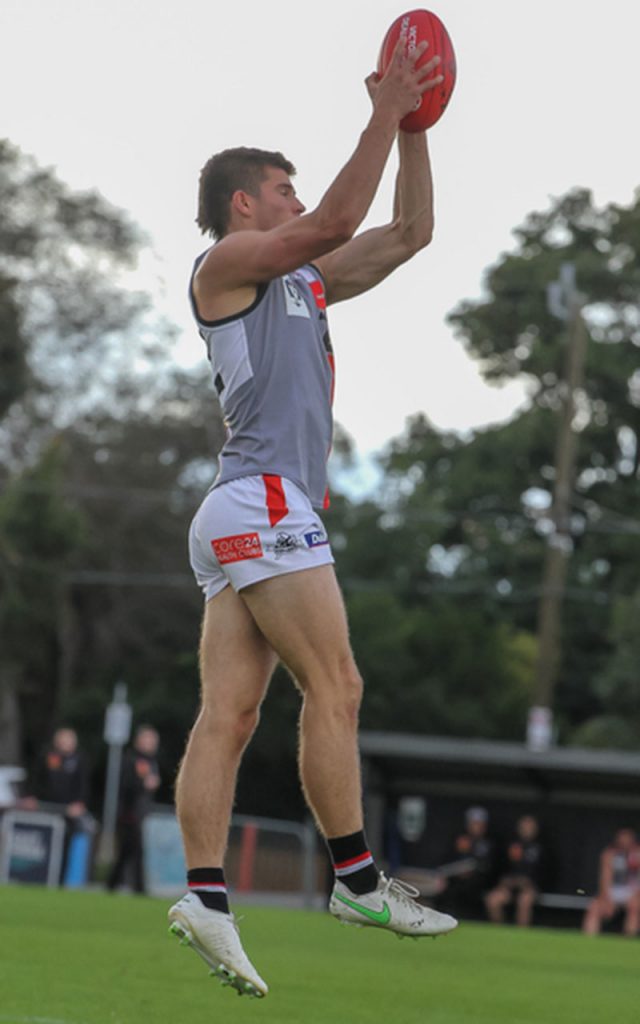 Riley attributes his excellent start to the season to his learned resilience after being starved of opportunity at Sandringham Zebras and Richmond's VFL side in recent years.
"Having to challenge myself in the last few years I've always tried to work hard and put my best foot forward to get a game," Riley said.
"I think actually not getting a game in some of these other teams has shaped me into the person I am, which is really driven and someone who wants to be in the best condition I can, to have an impact at the level.
"It drove me to do the extras and give myself the best opportunity to play.
"I always had the belief I was good enough to play at the level and have an impact so it's nice that it's all finally starting to pay off now."
Riley names locker buddy Cox as a player he has gravitated towards, lauding Cox's "incredible natural ability" while Shannon has also loved watching the livewire's emergence.
The Narre Warren product's 29-disposal, five-goal performance in round 10 as an on-baller was his most memorable, but he has played every game this season.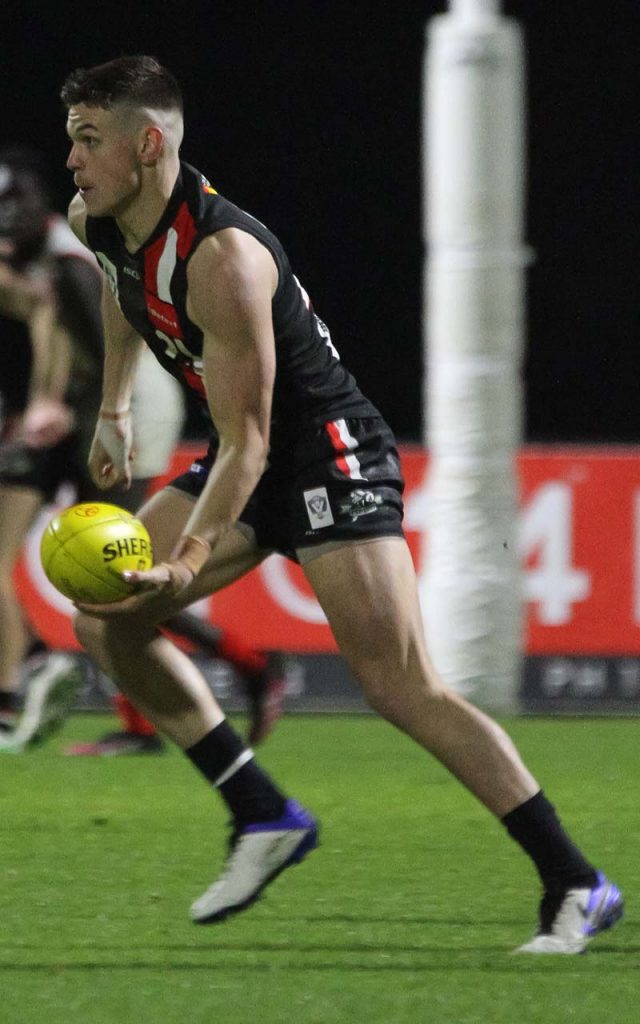 "He's been consistent, every week he comes to play, he's winning his position which helps us," Shannon said.
"He's really got a good sense of sliding back in defense but also pressing forward and hurting opposition on the scoreboard.
"He's strong in the hips and he can step through traffic. He hits the contest at pace, and I think that's one of his real assets.
"He has the team-first mentality and with that, his energies are wanting to win and everything else falls into place.
"He's exciting to watch and he's helping bring people to the footy which is important at Frankston.
Riley, Cox, and co. will take on Collingwood on Saturday at 12.05pm. Get down to the Holden Centre or watch on Kayo Freebies.
By Jonty Ralphsmith