Frankston put forward their most clinical performance of the year to emerge 96 point victors under the Friday night lights at SkyBus Stadium.
Frankston played like they had a point to prove, in the 18.14 122 to 4.3 27 win, looking hungrier with 46 more disposals and 18 more tackles over a vastly more experienced Borough outfit to put an exclamation mark on their terrific start to the season.
Mitch Cox added to a stellar year of highlights with an eye-catching 30 touches and four goals.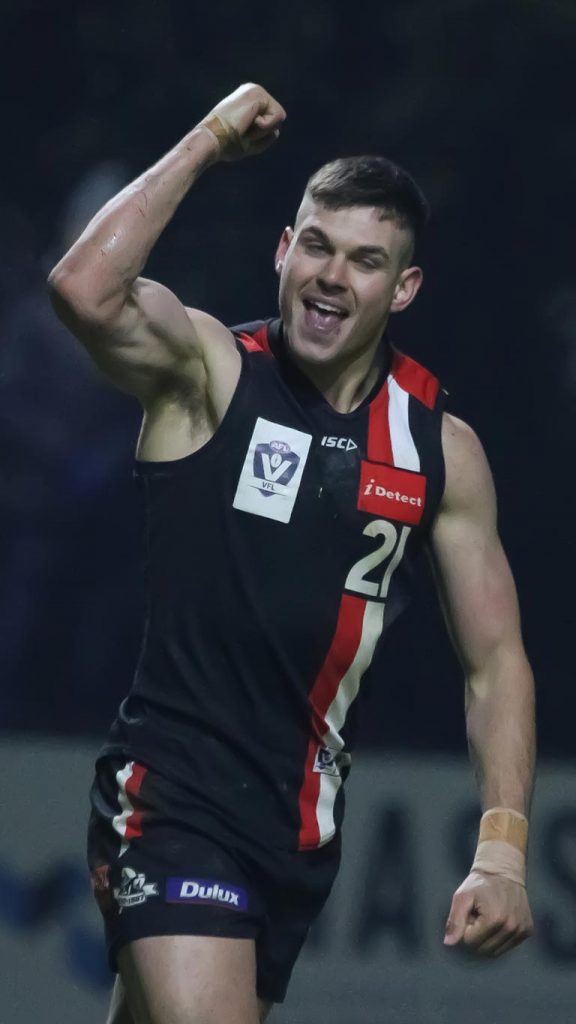 But it was inclusion Gus Styles that did the grunt work for Frankston which allowed others to flourish. He was given the role to shut down Port Melbourne star Eli Templeton. The midfielder has been one of the most consistent players in the VFL in recent years, averaging 34 disposals this year coming into the night, but had limited impact in the outcome with just 14. Frankston adapted better to the typically wet and cold night football, with Anthony Brolic kicking the first of four unanswered goals, from beyond 50 as the Dolphins got the early jump. Skipper Josh Newman had a prolific second quarter, kicking it off with a goal, before a ferocious display in the midfield, which extended for the rest of the match as he collected 33 disposals. Josh Begley quickly added another, one of his three goals on the night in a powerful display. Down the other end, Frankston used a spare defender to their advantage as Liam Hiscock, Will Arthurson, Joe Lloyd, and Brolic all excelled, taking intercept marks and not allowing Port Melbourne an easy avenue to goal, keeping them to just one goal in the first half.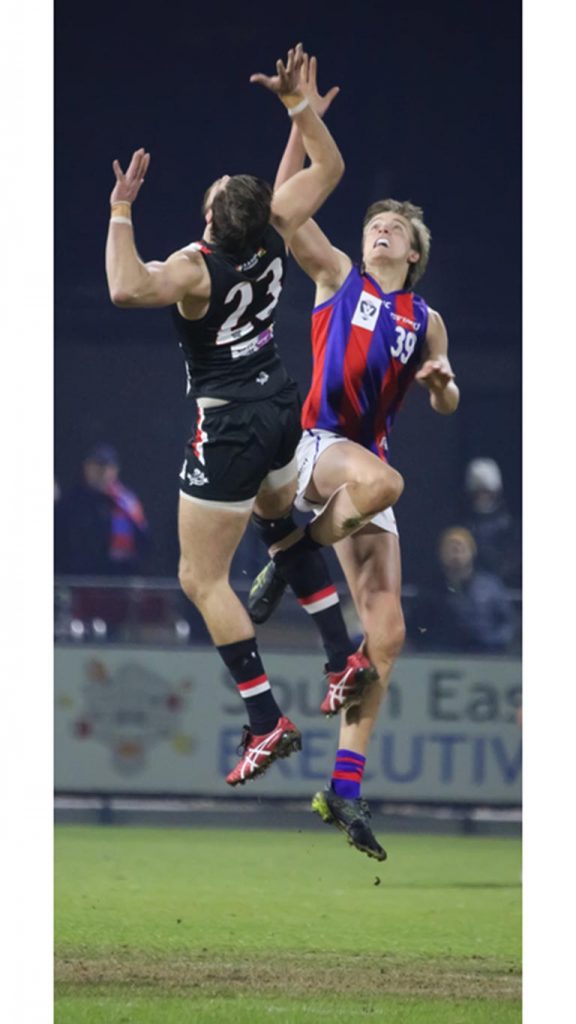 Lloyd played arguably his best match for Frankston, with his ball use notably composed.
Port Melbourne threatened to trim the final margin, kicking the first goal of the third quarter.
But it was Frankston's night and they smelled blood.
They were so efficient going inside 50 to ensure the scoreboard reflected their demolition job, with seven third-quarter goals.
Whether from the set shot or quick entries inside 50 Frankston capitalised.
In particular, Jack Mentha (two goals) was dangerously agile when the ball hit the ground inside 50.
Cox was another that backed himself to break tackles and dispose efficiently wherever he popped up.
He continued to put his head over the ball, kicking two final quarter goals.
A Bailey Lambert snap and goal late in the last quarter in his first match for three weeks capped off a dominant showing for the home side.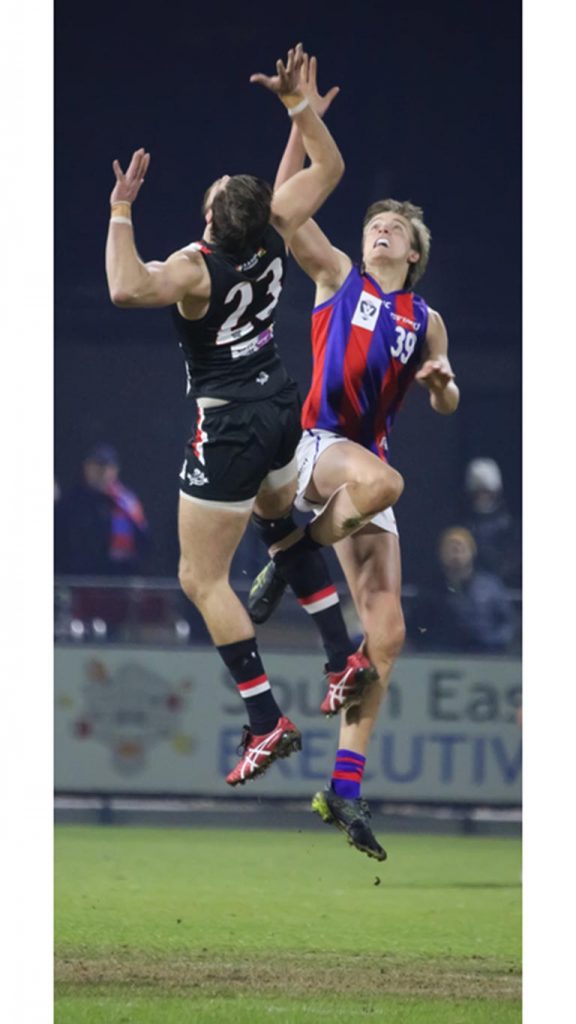 Ruckman Jack Berry capitalised on his superior experience to the young Port Melbourne rucks, with 33 hit-outs to supply his midfielders.
Ball magnet Nathan Freeman was another solid performer with a "lazy" 29 possessions, while Jackson Voss (21 possessions) showed his continual improvement, especially in the first half, mixing territory-first kicks with handballs to players in space.
From the varied Josh Begley celebrations to the Mitch Cox salute and a wander to the hill post-game, the players showed their appreciation for the support in near-freezing temperatures, in the first match in front of fans at SkyBus Stadium since round six.
The victory was a percentage booster for the Dolphins, lifting it to 106.4% and their win-loss improves to 6-4.
Best: Styles, Newman, Berry, Cox, Brolic, Begley
Goals: Cox 4, Begley 3, McLaughlin 2, Mentha 2, Newman 2, Brolic, Lambert, Rendell, Riley, Stern.
By Jonty Ralphsmith