At the start of his trip up to the Northern Territory in September to play for the Tiwi Bombers in the NTFL, Nathan Scagliarini bought a beat-up 1992 Ford Laser. 
It did two things it was not supposed to. 
After a week, it broke down, causing panic, before the seller quickly fixed it. 
After a month, 'Scags' drove the non-air-conditioned car in the pelting almost-40-degree humid heat to Kakadu on a four-wheel-drive-only track with his girlfriend and mates, including Frankston teammate Jack Mentha. 
"We managed to get our little Ford Laser out to the waterfall [in Kakadu] and we were flying it through the mud," Scagliarini recalls, smiling. 
"We didn't wash it for a couple of weeks so everyone around the city could see we'd been outback. 
"That bloody car made the trip" former Frankston Dolphin and Scags' Bombers teammate Lachie Gill-Renouf recalled. 
As well as Kakadu, they ventured to Litchfield and Katherine. 
For 'Scags' though, the highlight was playing footy on the Tiwi Islands. 
"When we played over on the Tiwi islands it was one of the most special moments of my life to see how important footy was to this community." 
"It takes you away from your life and we're secluded down here on the [Mornington] Peninsula so being able to step out of your comfort zone and learn a little bit about someone else was special. 
"The Tiwi boys really embraced us and showed us a lot about their culture, their language, their beliefs, they took us hunting, fishing, it was genuinely their life. 
"The boys love it and the Tiwi Islander players are like celebrities amongst their people." 
He also noted the 'challenging' aspect of playing in 41-degree heat, with only a small tree on the interchange for shelter and cut-up oranges as comfort food. 
From a footballing perspective, round one, his first match since a season ending shoulder injury in the first match of 2019, was a moment to savour. 
As well as a newfound appreciation for footy, he picked up 27 possessions and five goals to remind everyone of his talent. 
A finger dislocation at halftime saw him play the second half at full forward, so he claims – tongue somewhat in cheek – that his stats could have read even better.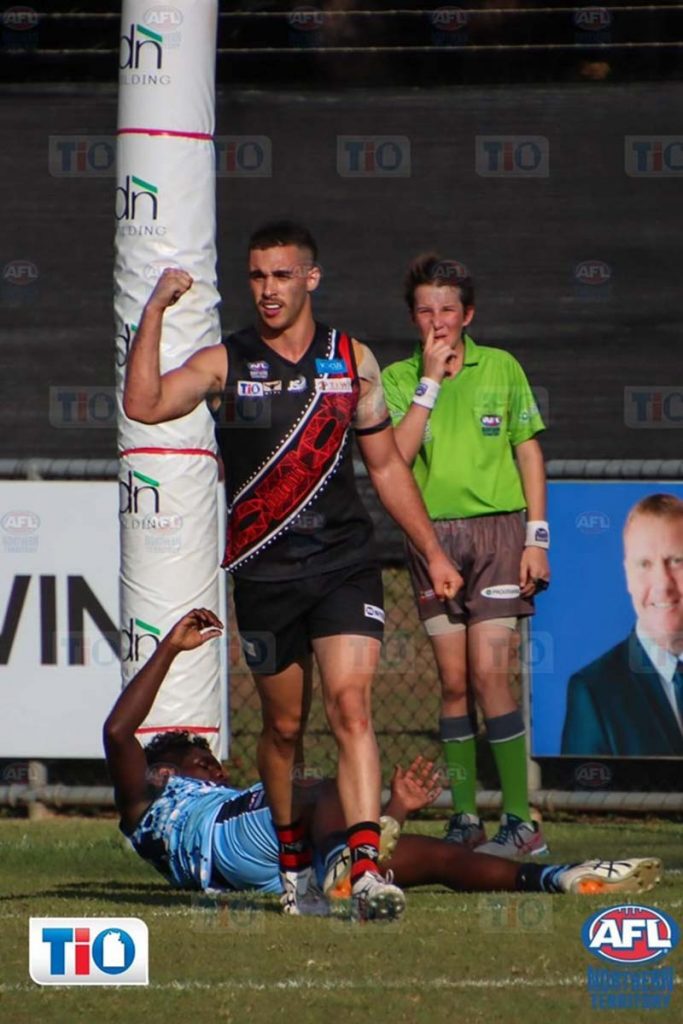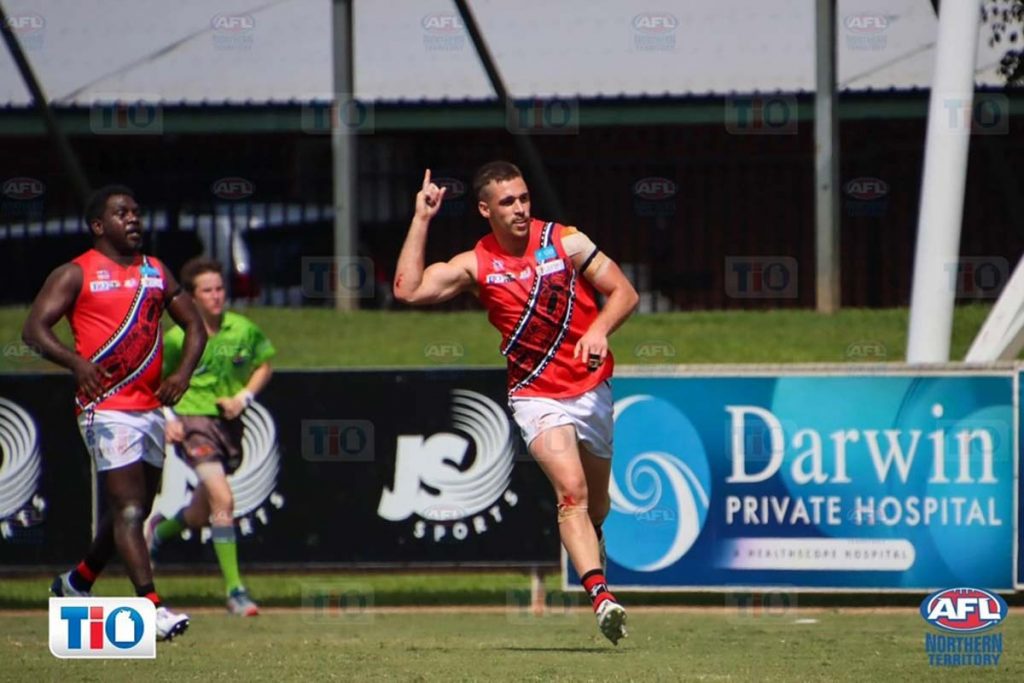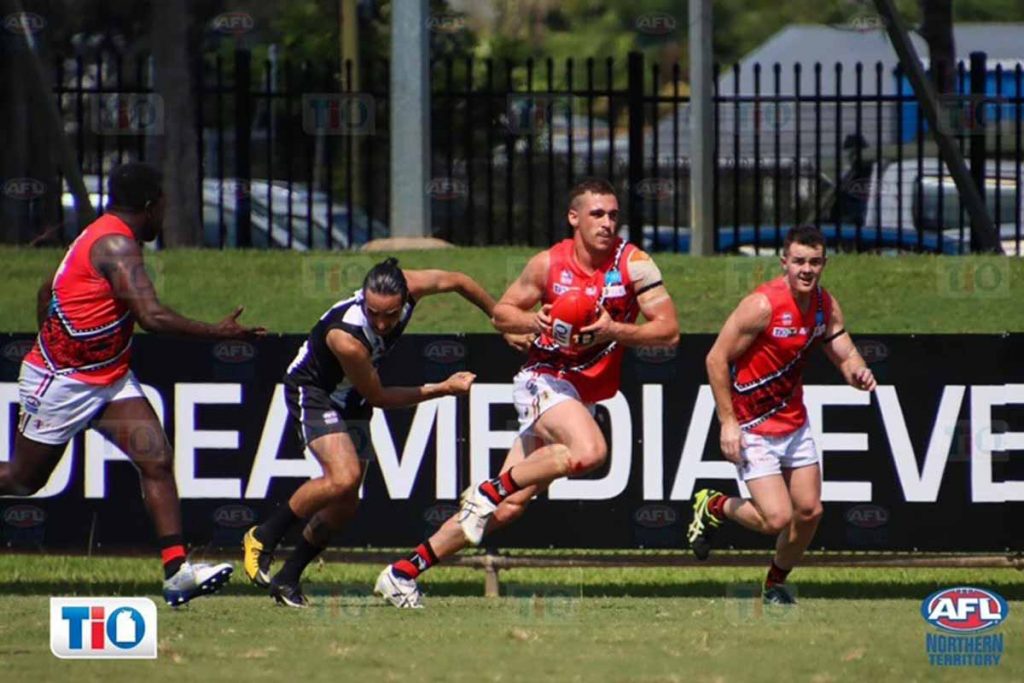 Scagliarini's Dolphins teammate Tom Small went up separately to Waratah Football Club with friends from local club Mt Eliza. 
An influx of footballers from around the country at Waratah saw Small bide his time in Division One, giving him the opportunity to improve his endurance and offensive running. 
"It was an awesome opportunity with the different climate and playing in a different competition with mates I hadn't played with for years," Small said. 
"If you've already got those good habits it holds you in good stead up there because not many other people do the two-way running.  
"It helped my fitness a lot in terms of offensively running and trying to create space which I thought I needed to do anyway back here." 
His online Bachelor of Commerce limited his travels, but the Frankston midfielder still saw the waterfalls and crocodiles at Litchfield National Park.
Small and Scagliarini have had their preseason punctuated by injury but both are on track for round 1.