By Jonty Ralphsmith
In 2021, the Frankston Football Club is ready to write the first chapter of women's footy at the club.
Under the tutelage of coach Greg Hilton, a squad of 26 has been assembled for their inaugural season in division one of the South Eastern Women's Football League.
The girls have been training for the 14-game season since the new year, playing in three practice matches, including a 19-point win over Edithvale.
Impressive for Hilton during the preseason has been the improvement in fitness and skills and quick handball movement giving them various avenues to goal in the practice matches.
The squad was kept deliberately small to allow for stability and exposure of all players.
"We stuck to a squad of 26 for this year because we want all the girls to get a run and we want to be able to gel as a team," Hilton said.
"As we gel and understand where each other moves and what our strengths are, we're going to get better.
"It's the first step on a long journey so I'm looking forward to it."
That journey officially starts in round one next Friday night against Mornington at Alexandra Park, 7.00pm.
"A lot of the girls used to play Mornington or know those girls, so I expect it'll be a bit of a rivalry.
"They'll get stuck in and be hard at the ball – I'm really confident with how they'll go"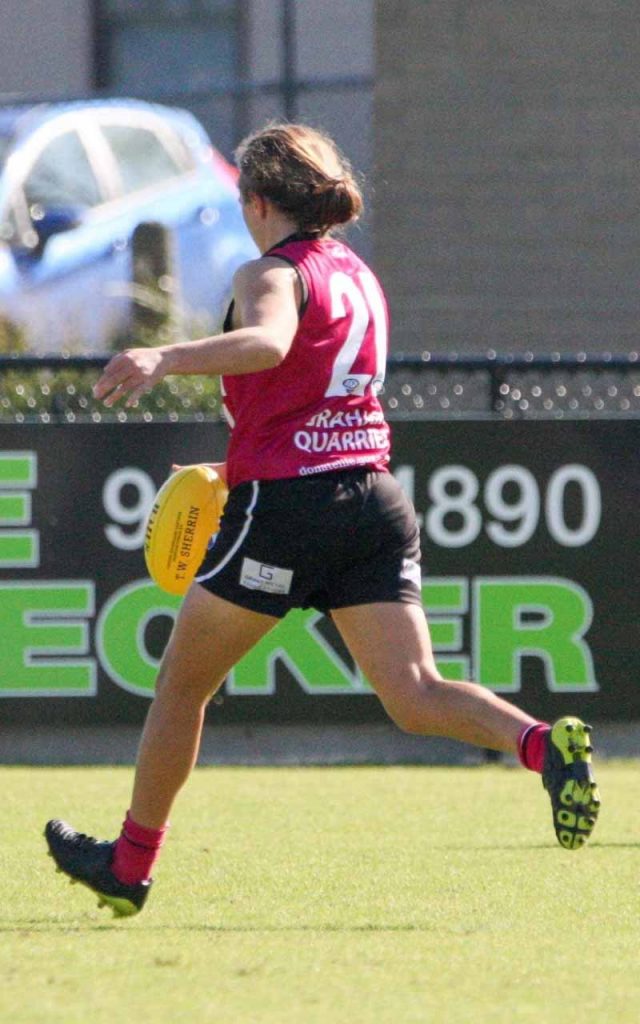 Hilton played for Frankston between 1984-1986 and has coached junior footy – males and females – for Rosebud, with his daughter, Ella, a Frankston player this season.
Team manager Nat Furlong has known him for several years and says he is a ripper.
"He just believes in the girls no matter what happens, believes in the club and believes it can happen, and wants everyone to stay positive," Furlong said.
The co-captains for 2021 are Lucy Grocock and Emily Archer, with Archer ready to tackle a midfield role after playing six VFLW games for Casey in 2019 as a forward.
She is buoyed by the squad's enthusiasm.
"'It's really exciting and a real big honour to be out there with the girls this year. I'm looking forward to doing it this year with Lucy as well.
"I'm looking forward to having a bit more fun, getting with a group of young girls that are really skilled and motivated," Archer said.
"The girls have been working hard which is really good to see.
"There's a lot of potential here so I'm looking forward to what happens over the coming years.
Hilton and Archer both noted the inclusive one-club mantra since their introduction.
"Everyone from Adrian to the men's program – all the coaches have offered to help where they can and even the medical staff and property steward which I've been amazed by," Hilton said.
Archer was similarly glowing.
"The resources they've put towards the team from the get-go has been really evident," she said.
"The boys have been very welcoming, chatting to us at training, you can tell that they're getting around us which has been really nice.
"On Friday nights when we have dinners, the members come up and wish us well and introduce themselves, so we feel very welcome."
Aiding Greg Hilton this year will be assistant coaches Leigh Haslem and Anthony Radings.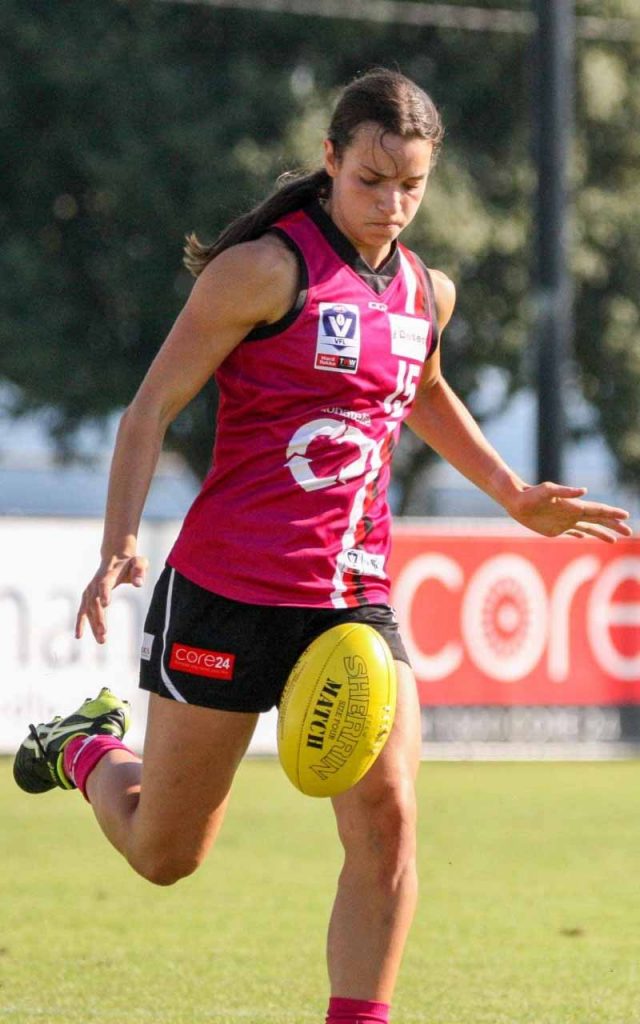 Squad list:
1: Jessica Stepanavicius (deputy-vice captain)
2: Jemma Radings
3: Allanah Strode
4: Maegan Luxa
5: Skye Haslem
6: Teagan Bitters
7: Lily Van Raay
8: Lucy Grocock (co-captain)
9: Rhiannan Murray
10: Yolunda Hura
11: Molly Furlong
12: Leah Frater
13: Abbey Power
14: Shania Gammaldi
18: Ella Hilton
19: Casey O'Connell
21: Abby Buckley
22: Kate Oborn
23: Jasmine Rolland (vice-captain)
24: Caitlin Murphy
25: Zali Mayall
28: Phoebe Canning
31: Elise Taylor
43: Emily Gilders
48: Emily Archer (co-captain)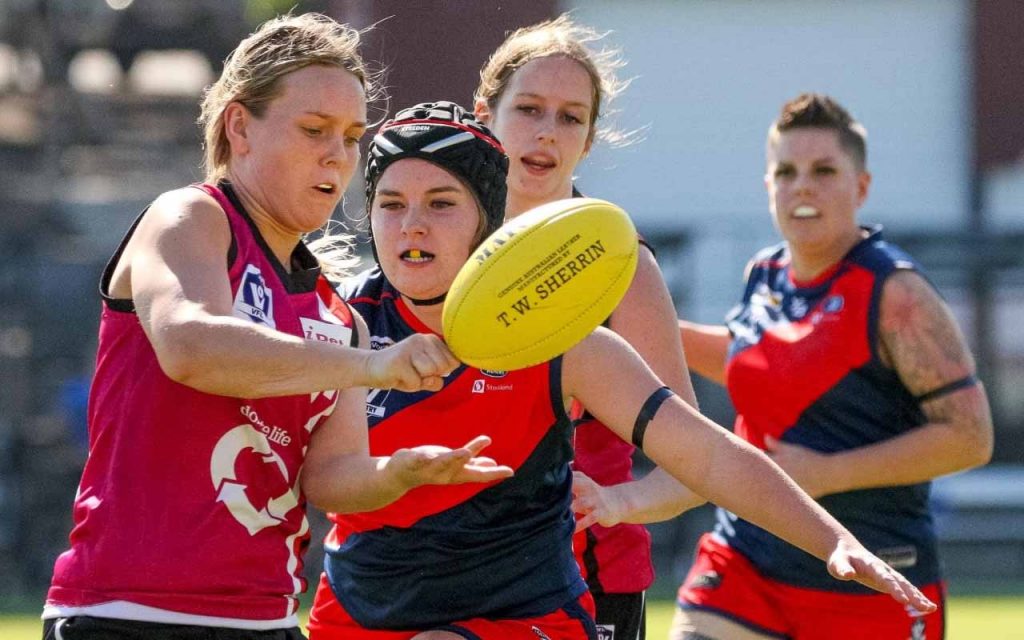 Fixture:
Round 1: Friday April 23, 7.00pm, Alexandra Park vs Mornington
Round 2: Saturday May 1, 10.30am, SkyBus Stadium vs Coburg
Round 3: Saturday May 8, 11.00am, SkyBus Stadium vs Eastern
Round 4: Saturday May 15, 11.00am, SkyBus Stadium vs Seaford
Round 5: Sunday May 23, 2.30pm, Emil Masden Reserve vs Mt Eliza
Round 6: Saturday May 29, 2.00pm, Bungayan Reserve vs Tyabb
Round 7: Saturday June 5, 11.00am, SkyBus Stadium vs StKilda
Round 8: Sunday June 20, 12.00pm, Jackson Reserve vs Coburg
Round 9: Saturday June 26, 11.00am, SkyBus Stadium vs Mornington
Round 10: Sunday July 4, 2.00pm, Mulgrave Reserve vs Eastern
Round 11: Saturday July 10, 11.00am, SkyBus Stadium vs Mt Eliza
Round 12: Friday July 16, 8.00pm, R.F Miles Recreation Reserve vs Seaford
Round 13: Sunday July 25, 2.00pm, Peanut Farm Reserve vs StKilda
Round 14: Saturday July 31, 11.00am, SkyBus Stadium vs Tyabb