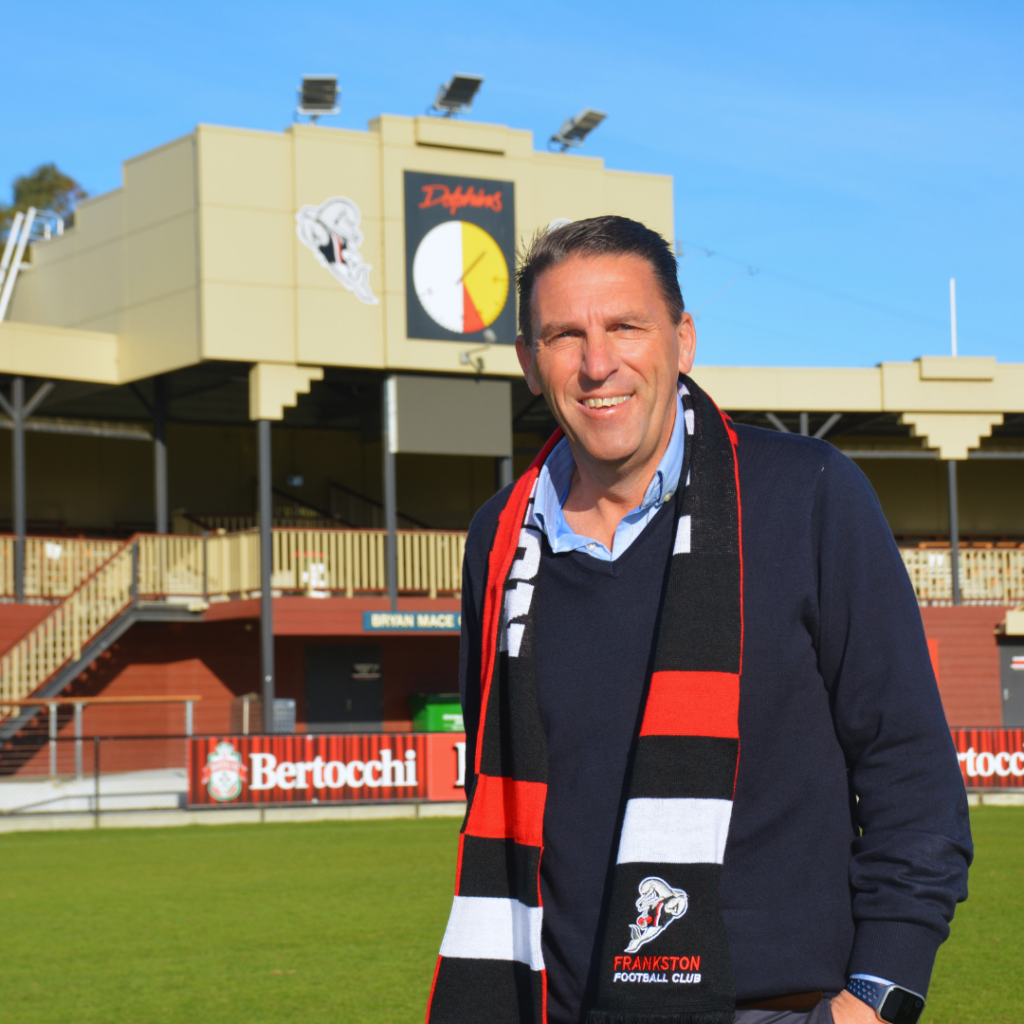 We are pleased to announce that after conducting an extensive recruitment process, the Frankston Football Club have appointed Fraser Bayne to the position of Chief Executive Officer.
Fraser brings with him a wealth of experience across core aspects of the Frankston Football Club, including, football, events and commercial.
Most notably Fraser held the position of Chief Executive Officer of the Mornington Racing Club where he was instrumental in growing the events business and partnership revenue as well as driving the merger with the Melbourne Racing Club.
Fraser has also served as the President of the Mount Eliza Junior Football Club, Australia's largest junior football Club, as President of the Frankston & District Junior Football League and as an AFL South-East League Commissioner.
David Friend, President of the Frankston Football Club, stated 'we are excited by what Fraser will bring to the Frankston Football Club and look forward to working with him continue to develop our club both on and off the field'.
'I am passionate about football in this region and have long held the belief the Frankston Football Club should be the showcase of Peninsula football' said incoming Chief Executive Officer, Fraser Bayne. 'I look forward to building on the great work that Adrian Lloyd and has team have done in recent times.
The Board also thanks outgoing Chief Executive Officer Adrian Lloyd for his service and commitment to the Frankston Football Club over many decades and 27 years as a player and administrator. We thank Adrian for his assistance in providing a seamless hand over to Fraser since Fraser commenced employment on 18 August.
We wish Adrian all the very best with his future endeavours and we will continue to see Adrian around the club supporting the Frankston Football Club as a Life Member. Adrian's final day at the club will be August 31 2023.
For more information, please contact: David Friend president@frankstonfc.com.au