Frankston have convincingly beaten North Melbourne at Arden Street, winning their first two matches for the first time since 2001.
From the outset Frankston looked the better side, extending their lead at every break to win 16.8 104 to 5.9 39.
The Dolphins looked more physical in the contest, while their small forwards wreaked havoc and young defence kept North Melbourne to just five goals.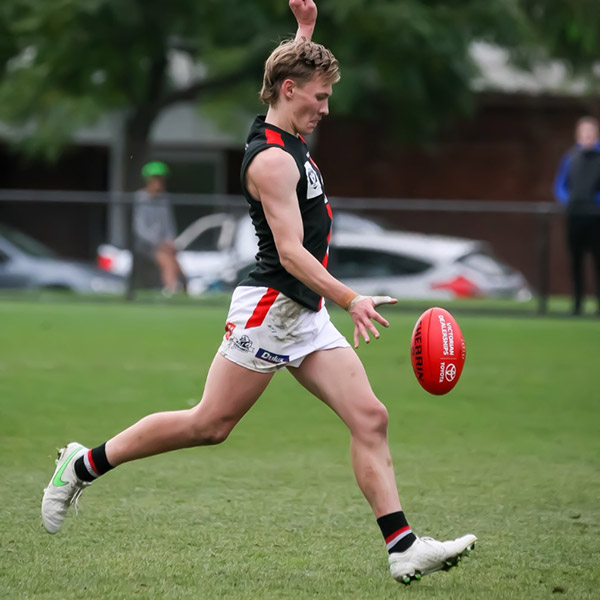 Nathan Freeman looked attacking in the midfield, collecting 42 possessions to ensure Frankston maintained the ascendancy all day.
Frankston put 100 points on the board for the second successive week, the small forwards combining for 12 of Frankston's 16 goals.
Jack Mentha and Bailey Lambert's tackling pressure inside 50 was immense in the first half which allowed Frankston repeat entries, entering halftime with a 48-point lead.
An off-balance Lambert snapped a major from 30 metres out on the boundary – one of his five goals – providing a highlight for the first half.
Nathan Scagliarini was another that played as a small forward in the absence of Ash Krakauer, kicking two goals and looking better as the match progressed in his first VFL match since round one 2019.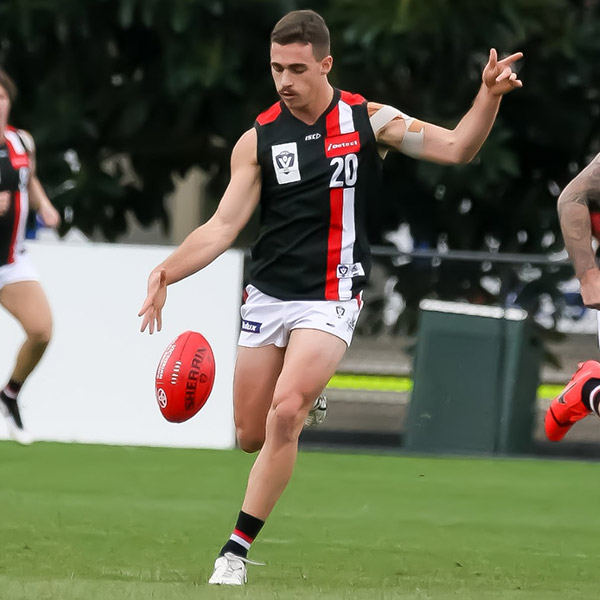 North Melbourne was inefficient going forward, their poor skill execution keeping them to one first half goal – a pleasing result given Frankston's youthful defence, who impressed coach Danny Ryan.
"For Cal Jones to come in and Crock (Joel Crocker) and Joe Lloyd to play their second game with us and be a bit more settled was great to see," Ryan said.
"Taine Barlow grows every week and James Rendell [has played] back for us which has been outstanding."
Rendell provided physicality as a stout key defender, while debutant Jones was also courageous in defence.
Fellow VFL first-gamer Jeremy Goddard held his own against the more experienced Tristan Xerri in the ruck contests.
Frankston continued their clean possession as the rain fell in the second half, Freeman gathering 28 of his possessions after the major break, and Will Fordham's burst from stoppage also a feature.
Frankston entered the final quarter with a 52-point lead after a scrappy third quarter and were able to maintain their momentum in the last quarter, with Blake O'Leary popping up to kick two goals.
After a strong win last week against Coburg, his side's fast start pleased Ryan.
"[Starting well] was a focus coming here," he said.
"All through preseason we haven't started well so we've had to climb our way back into games, so to start well was important and they did that.
"That put the game on our terms from the start which was pleasing."
The win continues a strong week for Frankston, after the men comfortably accounted for Coburg last week and the women won their inaugural match on Friday night.
Next week, the men take on Aspley on Saturday night at SkyBus Stadium from 7.00pm and the women play Coburg in their first home match earlier that day at 10.30am.
Best: Freeman, Lambert, Barlow, Rendell, Jones, Fordham
Goals: Lambert 5, Mentha 3, Scagliarini 2, Fordham 2, O'Leary 2, Riley, Begley