2020 was a tumultuous year for former Essendon forward and Frankston recruit Josh Begley. 
A culmination of the inescapable Queensland footy bubble he was stuck in, being out of the senior side and out of contract beyond the season saw him narrow his focus to footy. 
All his life, Begley had consumed himself in the sport yet, despite being surrounded by sherrins, teammates and footy talk, he was not playing, given the absence of official reserves footy. 
"I was trying to do everything possible to impress them, but it wasn't eventuating," Begley said. 
Outside of a five-disposal outing against St Kilda, he went unselected all season which climaxed into a difficult last month. 
"When you're not playing and you don't know where you sit, it's really hard to find your love and determination, so that back end of that year I wanted to play but it was out of my hands. 
"The last month was very difficult, I broke down a couple of times. 
"I'm a very insular person so I don't talk about my problems often but once I let it out, I felt a lot better. 
"In the end I didn't want to be there, and I wanted the season to end quite quickly. 
"Lucky I had my partner up there, she was basically my only outlet from footy so she got me through it." 
While his delisting did not come as a "major surprise" to Begley, he still recalled it with mixed emotions. 
"I was happy with the season being over.  
"Obviously [I'm] disappointed with the way it ended, getting delisted by Essendon, because growing up footy was life for me. 
I played it all the time, loved it, used to watch it every weekend but being in a full-time environment last year took its toll so I took a month away to wind down and enjoy life again." 
Begley stayed in Queensland, going to Gold Coast, Noosa and Byron Bay on a necessary footy-free trip before returning to Melbourne. 
He was drawn to Frankston by the "instant connection" he had, something he felt was important given he internalised his challenges last year.  
Having already ticked off his major 2021 goal of rediscovering his love for footy, he hopes he can use his elite experience to hold teammates accountable and add leadership – something Josh Newman affirms he has done.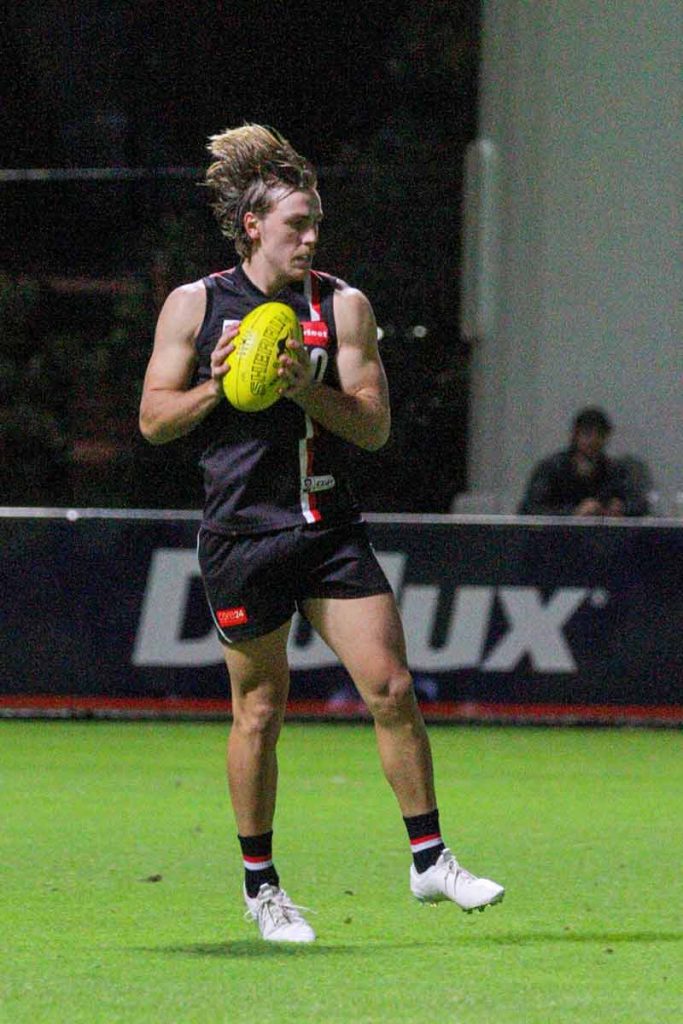 As for his current state of mind? 
"I'm slowly getting better. 
"I've still got a long way to go but I open up to my partner a lot, I've got a new outlook on football to live in the present so a fresh start for me has been really good." 
"I suit the part time [footy] life a bit. 
"I look forward to going to training now because it's a good environment to be in all the young boys really connect well so we can do some good things this year.