Since returning to Frankston in the preseason after a 2020 that saw him abandon footy to slow down and focus on different aspects of his life, Frankston's Gus Styles has been far more prepared to say yes.
Ahead of Melbourne's second lockdown in 2020, Styles put football aside after his increasing gym sessions, bike rides, and runs at the start of the year went unrewarded, given the absence of footy.
Instead, he went on a road trip to outback New South Wales, leaving his day-to-day worries behind.
After having an opportunity to relax, he returned to Melbourne getting 'toey'.
He was missing footy and knew he wanted to return.
This time, though, he would be careful not to restrict his focus to just footy, seeking greater balance in his life.
"Since coming back to footy I've said yes to a lot more rather than just focussing so much on footy," Styles said.
"When we started getting busy again [after the lockdowns] it's amazing how quickly everyone slips back into that [hectic] lifestyle so trying to step back and spend time on your other business, I find value in doing a bit more of that."
One such example of saying 'yes' was teaming up with new-recruit Ash Krakauer in preseason to implement a new program to draw the playing group closer.
The small forward said his initial observations upon joining the club were of a 'close young group eager to take strides forward.'
Working with The Reach Foundation, Krakauer naturally appreciated the importance of creating a safe and comfortable workplace for individuals, so sought Styles' help to facilitate an environment where teammates could connect on a deep level.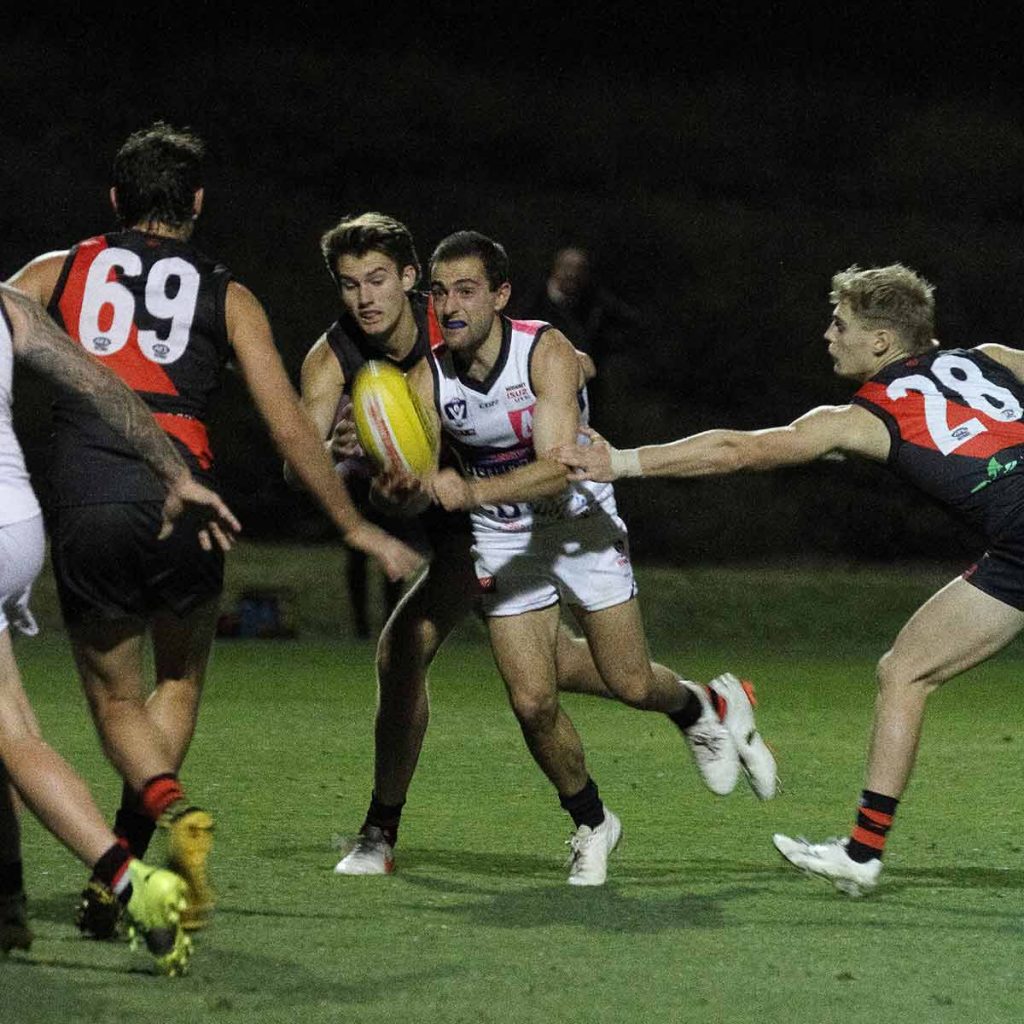 "We were doing something called 'my brother's keeper' which was run by Frosty (Jack Frost) and DR (Danny Ryan) when I arrived at the club and it a great initiative where players were able to speak about things that were going on in their lives," Krakauer
"Some questions varied from surface levels to those that created a bit more depth but we felt that players were going through the motions with it and not reaching that level of depth required to bring players together.
"So Gus and I decided to revamp it and try to get to that level of connection and vulnerability where players are really invested in each other's stories.
"We do it by essentially giving players the time and space to speak wholeheartedly about things they are going through.
"We've got four options for players to talk about what they are going through.
"The first is a highlight in their life, the second is a hardship they have had to overcome the third is a hero, someone in their life who has played an important role and the fourth is an individual's story that helps with them feels more accepted at the club."
Styles, keen to credit his teammate with the implementation of the idea, said the pair were given full ownership to run the program which began four weeks ago and has started smoothly.
It gives an already tight playing group the opportunity to develop better connections.
"We want it to be something the boys want to do – they want to get up in front of their mates and be vulnerable," Styles said.
"Vulnerability doesn't always have to involve running back with the flight, it's also about being yourself in front of your mates and not having to hold up that façade.
"That's something I've always felt and when Ash came in, he was really good at making it happen.
"I've definitely said tight-knit group and not meant it, but I mean it this time."
By Jonty Ralphsmith