DANNY RYAN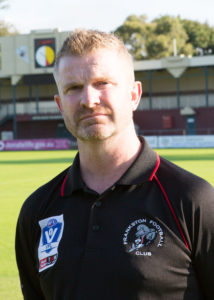 I have worked with AFL clubs since 1996 – first starting with Nth Melbourne under Greg Miller

I was involved with St.Kilda in various roles  (Opposition Analyst / Development Coach & Player Development)from 2009 – 2012, before working with Port Adelaide in a p/time opposition role for 2 more years.

I had a consulting role to Phil Walsh in his time at Adelaide as Senior Coach.

Post leaving St.Kilda – I was involved with both the Sandy Dragons TAC cup team (Mids Coach) and was also the Head Coach of the re-vitalised Mentone Grammar football programme.

2017 – I spent as the Sen Asst / Mids coach at the Casey Demons alongside Justin Plapp.

I studied Visual Communications (Graphic Design) at University and worked in Sydney for almost 20 years in both small business/consultancy and the corporate space, in various marketing & design roles.

I am employed as the Head of Digital & Creative for a global leadership development company called "Cirrus" based out of the UK  – with our APAC head office here in Melbourne.  I am also a business coach for them.
Quote: "I am extremely excited to be appointed as Senior Coach of the Frankston FC and fully understand the challenge as we continue our journey towards building a great club, people and players involved in the VFL competition. Our aim is to create a sustainable elite football environment where players can challenge & develop themselves at VFL level and, as a group, work to become a great football club both on & off field. Personally, the opportunity to coach in my own right and lead the on-field direction of such a proud club is an honour and I appreciate the opportunity granted to me. Now to roll up the sleeves and get started on the hard work in front of us."
CHRIS McKAY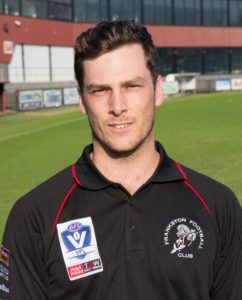 Currently a Performance Analyst at St Kilda FC and have been for 5 years

Accredited AFL Level 2 Coach

Playing Midfield Assistant Coach at DWWWW FC in 2017 (Preliminary Final) – Playing Midfield Assistant Coach at Cora Lynn FC in 2016 (Premiers) – Sandringham FC from 2013 – 2016 (Development Squad only – assisted   Development Coaches with review meetings in years 3 and 4)

Dandenong Stingrays FC TAC Cup pathway program 2008-2011 (only 5 Under 18 games)

Vic Country Under 16's Squad 2010

Berwick FC 2002 – 2015
Chris says "It's a privilege to be a part of the Frankston Football Club's return to the VFL competition. I'm excited by the opportunity to help develop the Dolphins' players going forward."
PAUL GOONAN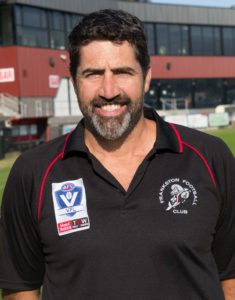 CHRIS GAMBLE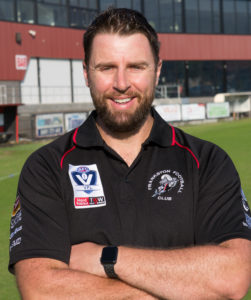 JON GAHAN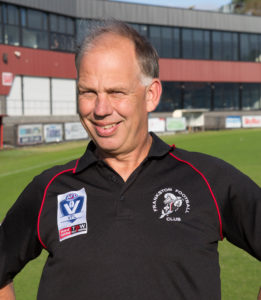 STEVE KIDD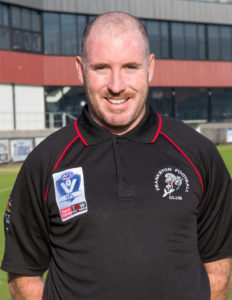 JARROD CROSBY